Web Content Strategy: Structure
By: Daniel Jeffers - Search Engine Optimization - 2014
This is part five in our ongoing exploration of web content strategy. Turns out there's a lot to it. Previous issues can be found here. We have already talked about the importance of the core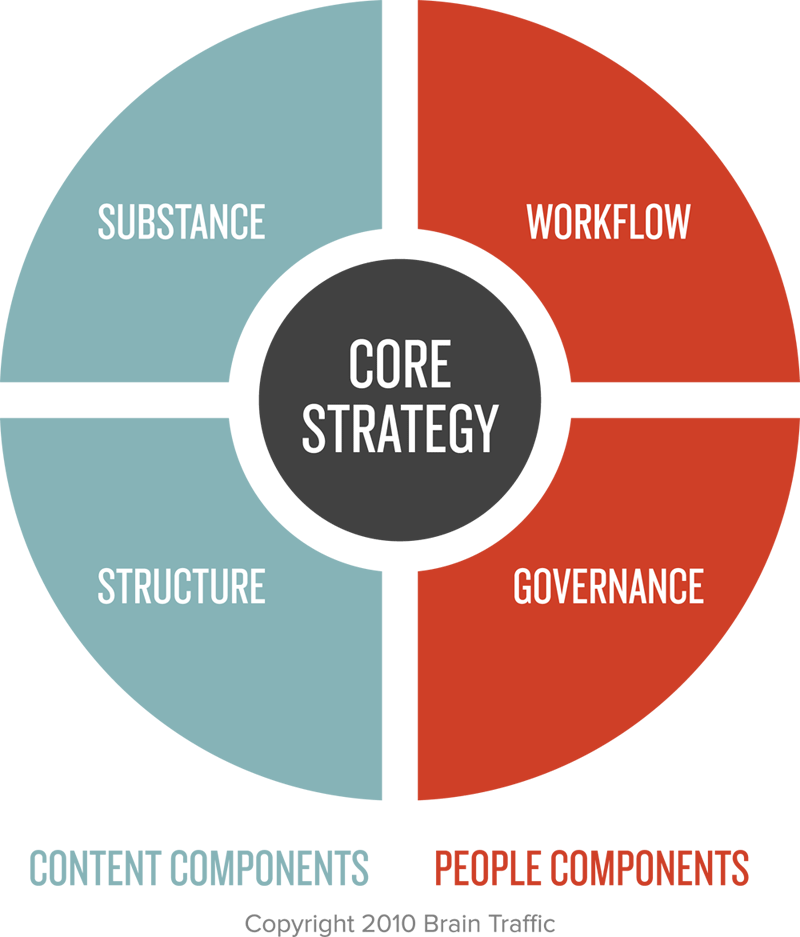 strategy and "substance" element. The template we are using comes from Kristina Halverson's book (Content Strategy for the Web, 2nd Edition
), and this diagram which can be found at Brain Traffic.
Last week we covered substance, this week we move to structure. Structure and substance are tightly integrated and it may be hard to see where one ends and the other begins. For our purposes, we can say that structure covers all the decisions that go into how a piece of web content ends up being shared, transmitted, and displayed a particular way on a particular browser on a particular device.
In the early days of the web, structure was often copied from offline media, such as books, magazines, and newspapers. The initial decisions often assumed visitors would browse a website the way most people read a magazine. They don't.
Decisions about structure include channels, platforms, formatting, layout, navigation, style, design, and any metadata. (not just meta-tags, but any non-visible information). These decisions should all be made as part of a singular, unified process. Decisions should be based on:
How the specified target audience prefers to find and consume content
What content structures best match the messaging required
A close examination of resources available to create and maintain various formats
Most importantly, the structure discussion is organically integrated to the substance discussion. And both must work together with the remaining segments of the strategy: workflow and governance.